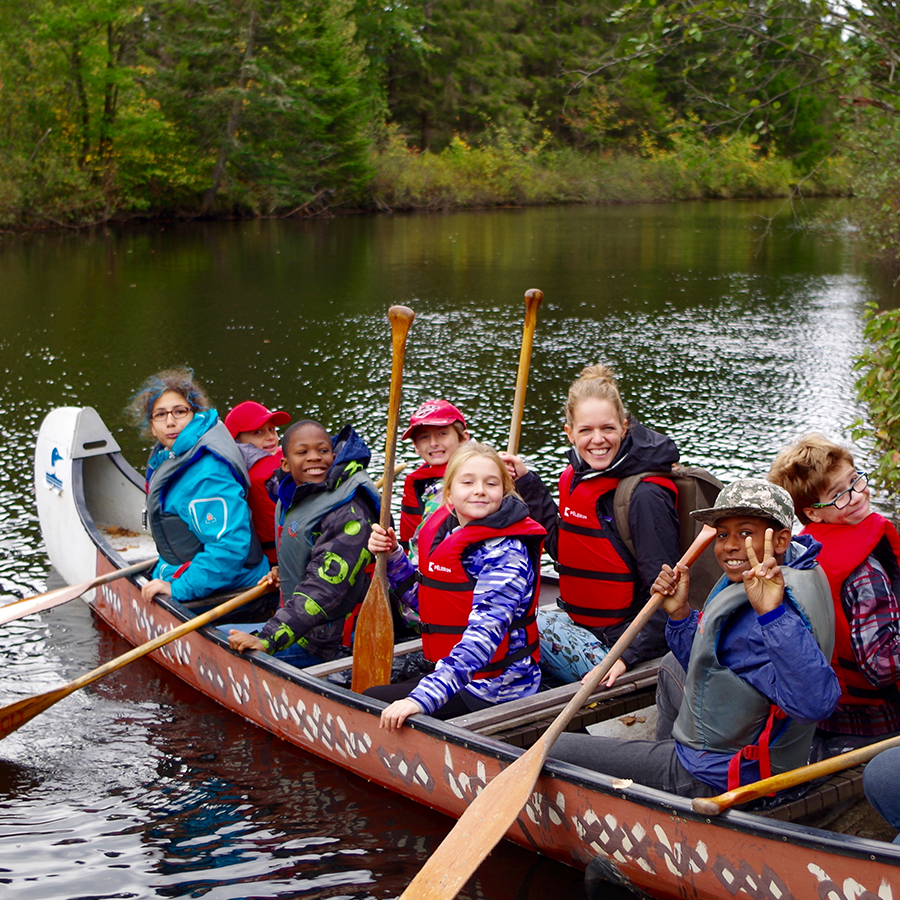 ADDRESSING THE "NATURE DEFICIT" IN CITIES
In North American society, there is an increasing loss of contact with nature, particularly among people who live in urban areas; this is a phenomenon known as the "nature deficit."
This loss of contact cannot only exacerbate several physical and mental health conditions, but it can also result in a loss of interest and connection towards environmental causes.
As part of a Nature Canada initiative, the goal of the NatureHood program is to get young and not-so-young people in cities to join educational activities where they can be in direct contact with nearby natural environments and biodiversity.
A NatureHood field trip means …

helping young people in cities to reconnect with nature,
while raising their awareness about the importance of wildlife habitats.
Because we protect the things that we've learned to know and love.
Viviane Rivard
Greening and Urban Biodiversity Specialist
viviane.rivard@naturequebec.org
418-648-2104
Do you have questions about the NatureHood programs and biodiversity? Do not hesitate to contact us